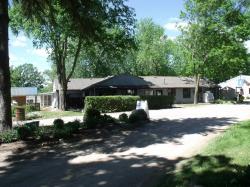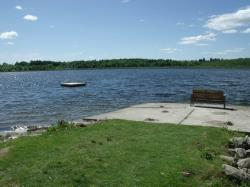 FRIENDLY ACRES PARK - HASTINGS ONTARIO

Seasonal Camping

REGULAR SEASON

May  10th to October long weekend Monday.  (Closed for off season.)

Resort management continues to uphold the highest standards in resort living.  All seasonal sites must be kept clean and tidy.  If you do not maintain your trailer, you will be asked to either upgrade or leave with the trailer.

A few existing trailers and park models become available each year.  Follow the 'Sales' link for a current listing of these units.

A daily guest pass is required for each daily/overnight visitor.  $10 per adult   $5 per child

A seasonal guest pass is available for $150.  This pass allows a maximum of 4 visitors per site at any time.  (Management approval required to exceed these numbers.)

No extra fee for "winter storage" of your RV Trailer left on site for seasonal site holders as long as you take a site for the following year.

Brand new marina docks are available to rent by the season (on first come/first served basis)

There is a fee ($50) for non-inflatable large water toys including kayaks, canoes, paddle boards, etc.  A spot will be reserved for each item on the new storage racks near the waterfront.

Winter storage of boats is free for seasonal residents who pay for a dock the following season.  (Boats that are stored for the winter and removed from the park in the spring are subject to a $250 storage fee.)

Each site is serviced by a hydro meter.  If you are a seasonal site holder at Friendly Acres, you pay for your own hydro use.  A deposit is paid on arrival and the balance owing is paid when billed at the end of the season.

Inclusive for site holders:  Household garbage, sewage, water, on-site security gate access, and all greenspaces and grounds maintained by the resort management.

The maintenance of green space and site lawns at Friendly Acres are important to the image of the resort.  If required, management reserves the right to cut site holder's lawns and invoice the site holder for the service.  Sites must by noon Saturdays.

Seasonal Rates

Please call for availability and rates.  We offer a four payment plan for seasonal park residents.  Please see below for our Payment Plan Policy and Payment Schedule.

Seasonal Payment Schedule

1st Payment:   September 1st  deposit due to confirm site for next season ($791.00 total) non-refundable winter storage.  Debit,                                       cash, or cheque.

2nd Payment:  November 1st post-dated cheques only ($791.00 total).  Due by September 1st.

3rd Payment:   February 1st post-dated cheques only ($791.00 total).  Due by September 1st.

4th Payment:   May 1st (following year) post-dated cheque.   The final payment is the outstanding balance of your annual statement after





deducting the first three installments.  Due by September 1st.
Seasonal Payment Plan Policy

Any NSF cheques or late payments will be charged a late payment service charge of  $50.00.  The site holder will be notified of the late/NSF payment and must send new cheques within 7 business days to the office for payment.  If it happens a second time within the same season you will be asked to leave the park without any prior payment refund.

Statements and a new license of occupation will be available for pickup in the office each August for the following season.  Site deposits for the following season will not be valid until all payments have been received for the following season and the new license of occupation has been signed.

Park Season

The park is open May 10th to Thanksgiving Monday each year.

Site holders are not permitted entry to the park until all annual fees have been settled.

The park is closed on the Tuesday following the Thanksgiving weekend each year and remains closed until May 9th the following year. 

Site holders are not permitted entry into the park when it is closed unless prior permission is received from park management.  Please provide at least 24 hours notice before requesting a visit to your site in the off-season.  (Otherwise, you will be considered to be trespassing.)